It's high time for a well-deserved vacation. 2020 wasn't all bad, but we're still just about ready to turn the page. There's a good chance next year will be better.
We started this year by boasting about our remote offices, joking about the man who bought 1,000 beers and getting ready for our springtime birthday party. Then the pandemic hit. Didn't see that one coming.
Under normal conditions, we have a close-knit office culture. We used to spend Friday evenings at the office and have movie nights, game nights and all sorts of silly shenanigans during the week – not to mention all the events we used to host there.
So working from home and social distancing was a shock.
At the beginning of the year, we wrote about how to survive this social distancing and how to minimize the damage. The first tip our occupational health psychologist gave was to accept that the emergency is bound to cause reactions and everyone has their own take on it.
We hope you found ways to make this year as good as it could possibly be. We also hope you get to relax during the holidays and can start next year in a balanced state of mind.
Join our Christmas fundraising?
This year, we donated our Christmas card budget to MIELI Mental Health Finland's work for supporting and promoting good mental health. Here's a link if you'd like to join our Christmas fundraiser: https://potti.mieli.fi/3444.
Let's take care of ourselves and each other!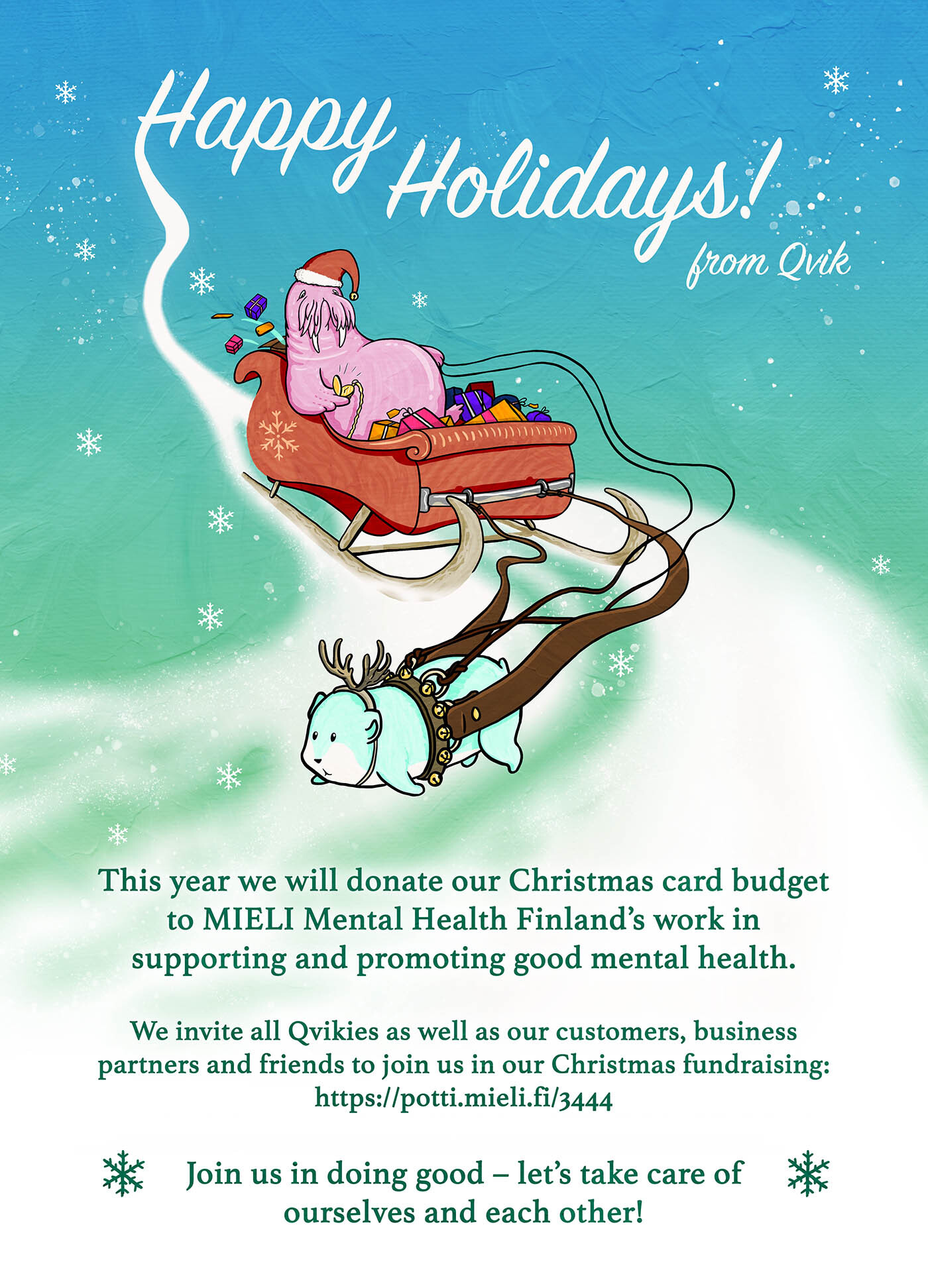 Illustration: Joel Pöllänen