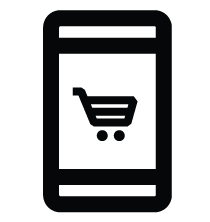 The Second Payment Services Directive (PSD2) will be fully enforced on 31.12.2020.
Strong Customer Authentication (SCA) will be enforced according to current schedule without any additional extensions to the deadline due to COVID-19.
With the deadline remaining 31st December 2020, merchants now must expedite SCA preparations or face losing significant revenue.
Qvik PSD2 audit
Our PSD2 audit includes:
PSD2 info session for your company.

What are PSD2 and SCA all about?
How it impacts your industry?
What is the readiness of different players on the field?

PSD2 impact analysis (possibilities and threats) for your company.

Current state analysis
Customer experience analysis
PISP & AISP impact
SCA impact (especially exemptions)

Recommendations for short term actions (before 31.12.2020) and long term actions.
Advisory
Powerful forces, such as globalisation and rapid technological development are disrupting the way people prefer to pay.
By working with us, you'll better understand these forces and their impact. We can formulate solutions to keep you ahead of disruptive change, to help you with the execution of your strategy more consistently and reliably than the competition.
We do not only have academic and theoretical expertise, but we have also worked directly with leading companies to implement change.
Intrested?
Let's talk! With a one hour intro session and few hours with your payment experts / architects we will document how your business will be PSD2 compliant in time.
The price of the audit depends on context and industry your are operating in.
To get a quote contact us: consulting@qvik.com or +358 50 359 4363.
Or leave your info and we will contact you.